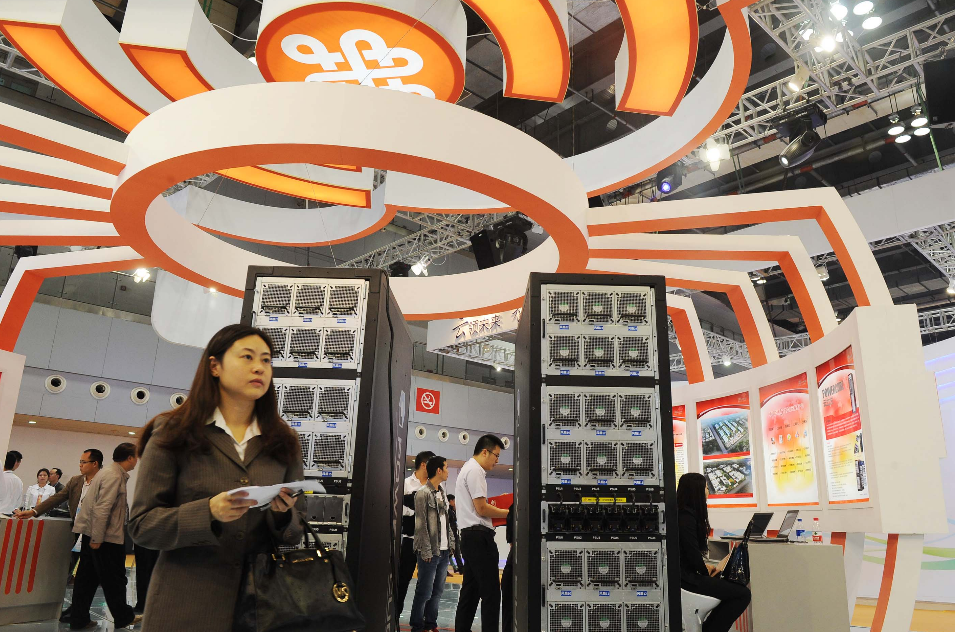 Photo: A woman visits the China(Chongqing) International Cloud Computing Expo in Chongqing, southwest China, on Oct. 24, 2013. (By Li Jian)
BEIJING, July 30 (Xinhua) -- China will accelerate the deployment of cloud computing infrastructure and adopt incentives such as funds and supporting resources to promote the use of cloud computing in traditional industries, the Xinhua-run Shanghai Securities News reported on Thursday.
The robust construction of the new infrastructure and the steady advancement of digital transformation have brought new development opportunities and challenges to the cloud computing industry, according to Wen Ku, an official of theMinistry of Industry and Information Technology (MIIT) at the Trusted Cloud Summit on Wednesday.
China is now stepping up new infrastructure construction. More than 20 provinces have issued relevant plans.
For example, south China's Guangdong province has proposed new infrastructure projects worth 5.9 trillion yuan (about 842.5 billion U.S. dollars).
Internet platform companies are also increasing investment in new infrastructure. Alibaba Group, an e-commerce giant in China, plans to invest 200 billion yuan in new infrastructure.
Tencent, a Chinese tech giant, announced that it will invest 500 billion yuan in new infrastructure in the following five years and the projects will involve cloud computing, artificial intelligence (AI), blockchain, servers, large data centers, supercomputer centers, and IoT operating systems. (Edited by Hu Pingchao with Xinhua Silk Road, hupingchao@xinhua.org)