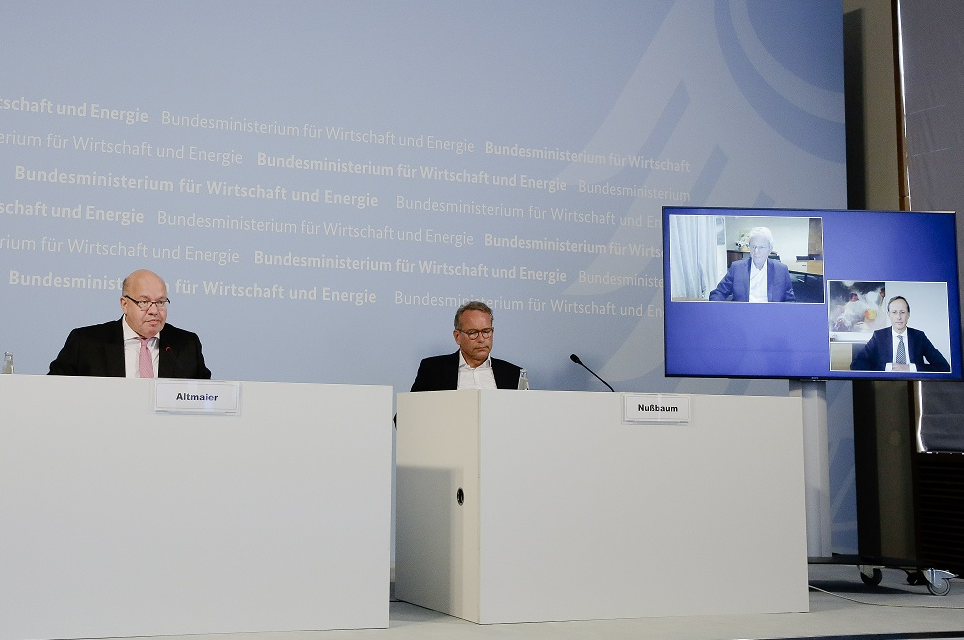 Partly to achieve more economical independence, the German government invests in the biotech company Curevac. (picture alliance/dpa)
In the global race for a coronavirus vaccine, the German government is joining forces with the German biotech company Curevac in order to protect it against a potential takeover from abroad. Minister of Economics Peter Altmaier, a member of the center-right Christian Democrats (CDU), said on Monday that the state-owned development bank KfW will aquire approximately 23 percent of the shares of the company for 300 million euros. The aim of the move is to give financial security to the company of majority shareholder Dietmar Hopp. The state does not want to influence business decisions, Hopp said. The Tübingen-based company has been conducting research on a vaccine since January.
Altmaier said that the investment was also of great importance in terms of industrial policy. Important research results and technologies are needed in Germany and Europe. The background to this is also the goal of the German government to achieve greater independence in the production of active ingredients in medicines and vaccines. "With this investment we are taking a first step in this direction."
A race has emerged worldwide to see who can develop the first vaccine against the coronavirus. It is uncertain when one will be ready. Hopes were pinned on Curevac even before the coronavirus spread to Germany. At the end of January, the international vaccine partnership, the CEPI, granted the company a funding commitment of 8.3 million U.S. dollars (approximately 7.5 million euros).

Notice: No person, organization and/or company shall disseminate or broadcast the above article on Xinhua Silk Road website without prior permission by Xinhua Silk Road.