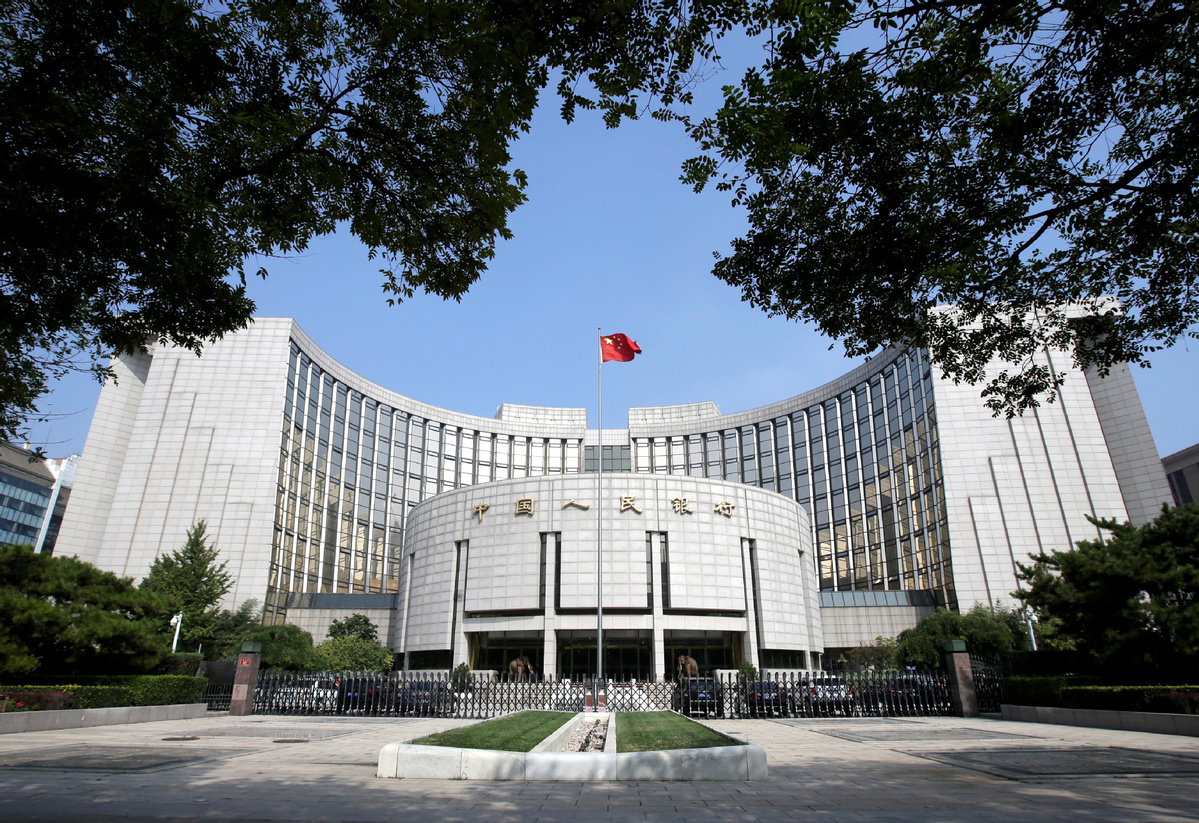 Headquarters of the People's Bank of China (PBOC), the central bank, is pictured in Beijing, China Sept 28, 2018. [Photo/Agencies]

China's new benchmark lending rate, the one-year loan prime rate (LPR), dropped by 0.1 percentage point to 4.05 percent on Thursday, marking latest measure of the central bank to lower financing costs for enterprises and support their production resumption amid the novel coronavirus outbreak.
The decline of the one-year LPR was in line with expectations from the market. The five-year LPR, which is a reference for the nation's mortgage loans, was reduced to 4.75 percent from 4.8 percent, said the People's Bank of China, the central bank.
"Since February, the central bank has enhanced counter-cyclical adjustments and maintained reasonably ample liquidity in the financial markets, which was necessary and in time," said Wen Bin, chief researcher with China Minsheng Banking.
"The LPR drops will play an active role in tackling the negative impact of the epidemic through reducing the financing cost of the real economy," said Wen.
In terms of monetary policy, economists said that China still has policy space to further lower interest rates and cut the reserve requirement ratio (ratio of money banks are required to keep in reserves). Economists are also discussing whether the benchmark deposit rate should be lowered, which has never been changed since 2015.
The PBOC injected 100 billion yuan ($14.29 billion) into the market through seven-day reverse repos at an interest rate of 2.4 percent, and $200 billion yuan into the market via the medium-term lending facility (MLF) on Monday to keep liquidity in the banking system at a reasonably sufficient level. The interest rate of the MLF was cut by 10 basis points to drive down the LPR.
(Source: China Daily)