China and Romania signed a memorandum of understanding on cooperation under the Belt and Road Initiative (BRI) in 2015.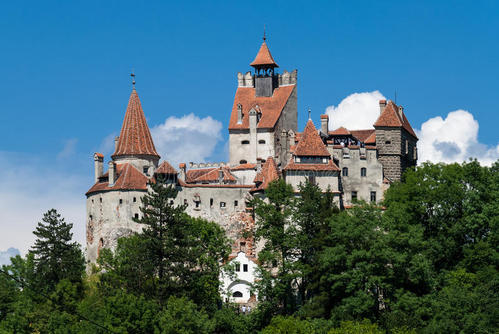 Romania is situated in the southeastern part of Central Europe and shares borders with Hungary to the northwest, Serbia to the southwest, Bulgaria to the south, the Black Sea to the southeast, Ukraine to the east and to the north and the Republic of Moldova to the east. Roughly the size of Oregon, Romania is the second largest country in the area, after Poland.
Located halfway between the Equator and the North Pole, Romania is the 12th largest country in Europe. Romania's terrain is almost evenly divided between mountains, hills and plains.Romanian (limba română) is the official language of Romania.
Political system
Romania is a semi-presidential republic with a head of government - the prime minster - and a head of state - the president. Executive functions are held by both government and the president. The country is divided into 41 counties and the municipality of Bucharest. Each county is administered by a county council, responsible for local affairs, and a prefect responsible for administering national affairs at county level.
Languages
Romanian (limba română) is the official language of Romania. English is the country's second language, especially with the young people. Communicating in English in large towns in cities should not be a problem. French and German can also be useful. In the past, Romania had a sizable German minority population; nowadays the number of native German speakers is declining, but German is still used by communities in southern Transylvania and in Banat (Western Romania). Hungarian is widely used in Covasna and Harghita counties, in Eastern Transylvania. 15 percent to 35 percent of the population of some larger cities in Central and Western Romania (Târgu-Mureş, Oradea, Cluj-Napoca, Satu-Mare) speaks Hungarian. Other Romance languages (especially Spanish and Italian) are also studied by most people in schools and are therefore spoken with a pretty good level of fluency.
Trade and economy
The most important sectors of Romania's economy in 2018 were industry (26.1 percent), wholesale and retail trade, transport, accommodation and food services (20.2 percent) and public administration, defence, education, human health and social work activities (14.5 percent).
Intra-EU trade accounted for 77 percent of Romania's exports (Germany 23 percent, Italy 11 percent and France 7 percent), while outside the EU 3 percent went to Turkey and 2 percent to the United States.
In terms of imports, 75 percent came from EU Member States (Germany 20 percent, Italy 9 percent and Hungary 7 percent), while outside the EU 5 percent came from China and 4 percent from Turkey.
Source: http://romaniatourism.com/about-romania.html; https://europa.eu/european-union/about-eu/countries/member-countries/romania_en