China and Portugal signed a memorandum of understanding on cooperation under the Belt and Road Initiative (BRI) in December 2018.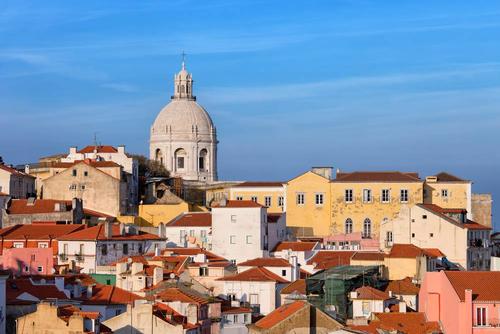 Portugal is located in the far west of Europe, on the Iberian Peninsular. It is bounded by Spain to the north and east, and the Atlantic Ocean to the south and west.
Political system
Portugal is a semi-presidential republic with a head of government - the prime minister - and a head of state - the president - who has power to appoint the prime minister and other government members. The country is administratively divided into 308 municipalities, subdivided into 3,092 civil parishes. Operationally, the only legally identifiable local administrative units are the municipality and civil parish, and the national government.
Trade and economy
The most important sectors of Portugal's economy in 2018 were wholesale and retail trade, transport, accommodation and food services (24.9 percent) and public administration, defence, education, human health and social work activities (19.1 percent) and industry (18.5 percent).
Intra-EU trade accounted for 76 percent of Portugal's exports (Spain 25 percent, France 13 percent and Germany 11 percent), while outside the 5 percent went to the United States and 3 percent to Angola.
In terms of imports, 76 percent came from EU Member States (Spain 31 percent, Germany 14 percent and France 8 percent), while outside the EU 3 percent came from China and 2 percent from both the United States and Russia.
Source: https://www.thoughtco.com/history-of-portugal-1221839; https://europa.eu/european-union/about-eu/countries/member-countries/portugal_en