China and Poland signed a memorandum of understanding on cooperation under the Belt and Road Initiative (BRI) in November 2015.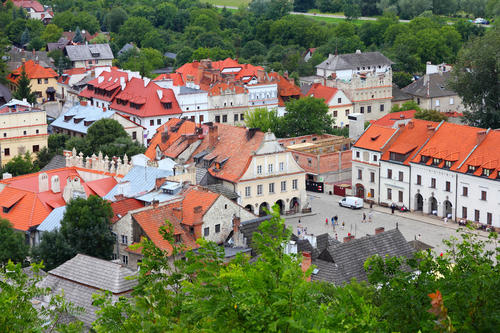 Poland has borders with Russia, Ukraine, Belarus, Germany, Lithuania and Czech Republic. Almost all people who live in Poland are Polish - over 93 percent. However, many people speak fair English. Poland is a country with old history. Christianity is its official religion.
Political system
Poland is a parliamentary republic with a head of government - the prime minister - and a head of state - the president. The government structure is centred on the council of ministers. The country is divided into 16 provinces, largely based on the country's historic regions. Administrative authority at provincial level is shared between a government-appointed governor, an elected regional assembly and an executive elected by the regional assembly.
Trade and economy
The most important sectors of Poland's economy in 2018 were wholesale and retail trade, transport, accommodation and food services (26.2 percent), Industry (25.6 percent) and public administration, defence, education, human health and social work activities (14.0 percent).
Intra-EU trade accounted for 80 percent of Poland's exports (Germany 28 percent, Czechia and France both 6 percent), while outside the EU 3 percent went to both Russia and the United States.
In terms of imports, 69 percent came from EU Member States (Germany 27 percent, the Netherlands 6 percent and Italy 5 percent), while outside the EU 8 percent came from China and 7 percent from Russia.
Source: http://clubautotravel.com/poland/index.html; https://europa.eu/european-union/about-eu/countries/member-countries/poland_en