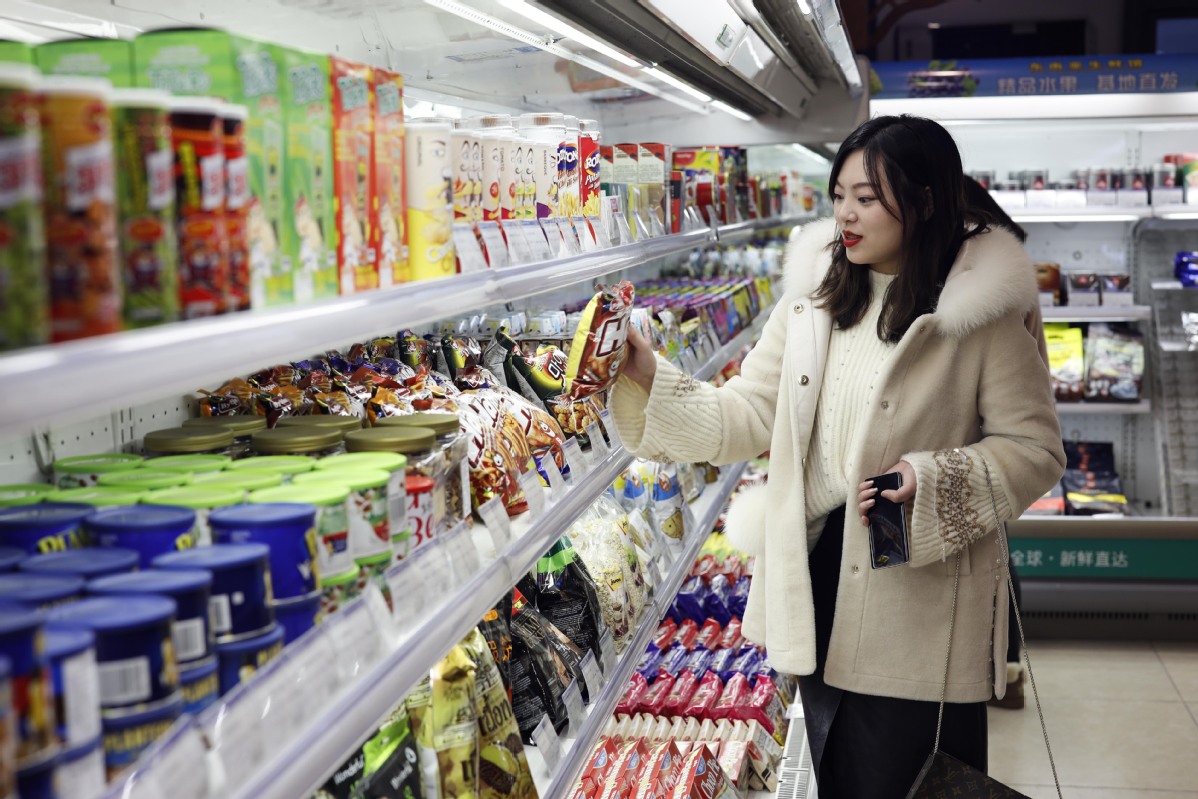 A customer selects imported goods at a bonded commodities exhibition and trading center in Southwest China's Chongqing, on Jan 18, 2019. [Photo/Xinhua]
BEIJING, Jan. 14 (Xinhua) -- China's imports of iron ore, crude oil, natural gas and soybean, all increased among other commodities in 2019, data released by the General Administration of Customs showed.
China imported 1.069 billion tons of iron ore, 506 million tons of crude oil, 96.56 million tons of natural gas and 88.51 million tons of soybean, up by 0.5 percent, 9.5 percent, 6.9 percent and 0.5 percent, respectively.
Besides, China's imports of meat products grew relatively fast with 2.108 million tons of pork imported last year, surging 75 percent year-on-year. It also imported 1.659 million tons of beef, up by 59.7 percent.