BEIJING, Dec. 27 (Xinhua) -- The English version of Xinhua Indices went officially online Friday, with product information now available on Xinhua Silk Road's English website for wider recognition and international cooperation.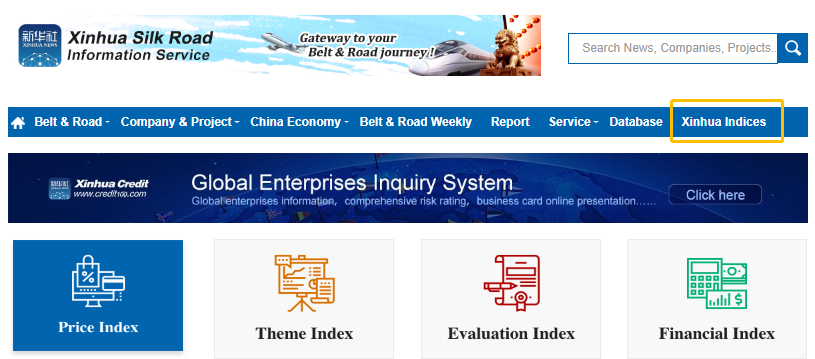 As a new column on en.imsilkroad.com, "Xinhua Indices" presents all index products under four types, namely price index, theme index, evaluation index as well as financial index, with each individual index shown through brief introduction, charts as well as related news coverage.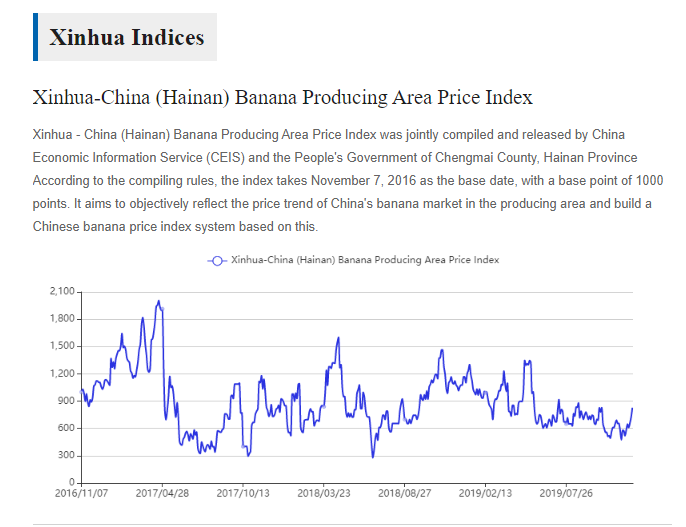 Specifically, theme Index and valuation index focus on industrial development strategy and establish authoritative evaluation system, price index focuses on commodity spot price and releases "China price" to reasonably guide market expectations while financial index provides professional investment tools and performance benchmarks.
Boasting more than 60 indices so far, Xinhua Indices covers industries such as chemical, metal, agricultural, financial, culture and tourism, transportation as well as manufacturing.
Xinhua Indices is an authoritative index service provider under China Economic Information Service (CEIS) that develops, manages and operates index products and index derivatives.
As the main body responsible for the integrated management and operation of economic information business of Xinhua News Agency, CEIS undertakes four major information service platforms including Xinhua Indices, Belt and Road-centered comprehensive information service platform "Xinhua Silk Road", national financial information platform "Xinhua Finance" and national credit information service platform "Xinhua Credit". (Edited by Niu Huizhe, niuhuizhe@xinhua.org)