Haier is one of the world's leading home appliance and consumer electronics manufacturer headquartered in Qingdao, east China's Shandong province. In the era of the Internet and the Internet of Things, the following brands help Haier transform from a traditional appliance manufacturer into an IoT community-driven ecosystem provider that makes life better for consumers.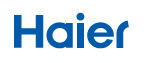 Haier is one of the world's leading home appliance and consumer electronics manufacturer headquartered in Qingdao, east China's Shandong province. It designs, develops, manufactures and sells a wide range of products including air conditioners, washing machines, refrigerators, televisions, etc. The products of Haier Group are now sold in over 100 countries.
Dedicated to delivering value to users, Haier has kept innovating itself over the past three decades. It has gone through the four strategic development stages of Brand Building, Diversification, Internationalization and Global Brand, and entered the Network Strategy stage in 2013. Priority of Haier in the future is to produce tailormade products to meet the personalized demands of consumers.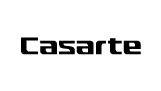 Casarte is an international high-end home appliance brand of Haier. The core product lines of Casarte include consumer electric appliances and integrated kitchenware.
The brand name "Casarte" is derived from the Italian words "La Casa", which stands for "Home", and "Arte" means "Art". Casarte thus refers to the "Art of Home".
Casarte has 14 design centers, 28 cooperative research and development institutes, and a team of over 300 designers in 12 countries including Italy, Germany, France, Japan, the U.S. The brand has garnered the annual design award from "Business Week" in the U.S., as well as "Plus X Award", "IF Design Award" and "Best of the Best Award" in Germany, among other worldwide top-tier awards in the design industry.
Combining the best in global design and innovation, Casarte uses stainless steel and glass, known as "eternal materials", in the manufacturing of its products.
Casarte products can be divided into the following nine categories: refrigerators, cabinets for drinks, air conditioners, washing machines, water heaters, electric kitchenware, small scale electrical household appliances, televisions and integrated kitchen cabinets.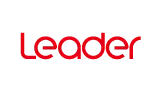 Leader, a home appliance brand of Haier, provides tailor-made home appliances mainly for young consumers born after 1985 and those who desire an affordable quality lifestyle in the era of the Internet.
Positioned as a fashion home appliances pioneer, the brand combines fashion and simple life concepts and delivers the value to consumers. Take the Leader refrigerator as an example. This product has a soft freezing function, which enables frozen meat to be cut immediately without unfreezing. In addition, the freezing cabinet is equipped with a handle that makes it easy for users to store or take food.
As consumers are the designers, the Leader products are manufactured based on consumers' demands.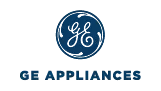 GE Appliances is an appliance manufacturer founded in 1892. It's one of the largest appliance brands in the U.S. and manufactures appliances under a house of brands which include GE, GE Profile, Café, Monogram, Haier and Hotpoint.
Offerings of GE Appliances include refrigerators, freezers, cooking products, dishwashers, washers, dryers, air conditioners, water filtration systems and water heaters.
In 2016, Haier Group acquired GE Appliances. Being a part of the large global organization provides GE Appliances with additional resources to continue to innovate and sell products internationally.
GE Appliances has R&D centers in the U.S., China, the Republic of Korea and India and has created a new model for the manufacturing industry with FirstBuild, a global online co-creation community and microfactory in Louisville, Kentucky, that harnesses the brainpower of the maker movement to change the way home appliances are conceived, designed and manufactured.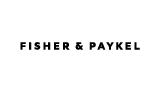 Fisher & Paykel aims to be the most human-centered appliance brand in the world. It has been designing products since 1934 and has grown into a global company operating in 50 countries and manufacturing in Thailand, China, Italy and Mexico.
In 2012, Haier Group bought Fisher & Paykel. Being part of the large global enterprise, Fisher & Paykel continues the pursue of sustainable growth, with focus on developing the Fisher & Paykel and DCS brands in New Zealand, Australia and North America, as well as boosting the presence in China and India.
Fisher & Paykel Appliances Ltd. includes some subsidiaries. Production Machinery Limited builds production equipment. Dynamic Cooking Systems Inc. is a U.S.-based company specialized in outdoor and indoor cooking products, some of which are available in Australia and New Zealand. Fisher & Paykel Italy is engaged in cooking products for the European markets, and Fisher & Paykel Finance provides financial services to clients in New Zealand.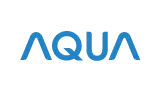 AQUA, meaning "water" in the Italian language, was the washing machine business of Sanyo Electric of Japan. It was transferred to Haier in 2011, becoming one of the two brands Haier owns in the Japanese market.
Following the acquisition, Haier decided to keep AQUA's unique technology, function and concept in order to continue providing high-quality products to Japanese consumers. Under Haier's ownership, AQUA has evolved from a brand of washing machines to one that has over 60 models of washing machines, refrigerators and other white goods.
AQUA, currently available in Japan, is targeted at middle-and-high-income Japanese families that value their quality of life. AQUA's brand concept is defined by Haier as "Life is precious," and is created for those who "value every day of their lives."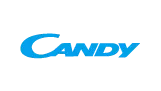 Candy Group is one of Europe's leading companies in the production, marketing and sale of home appliances renowned worldwide. It offers a full range of small and large domestic appliances, both free-standing and built-in, including models of washing, cooking, storage, as well as small appliances for home care and cleaning.
Haier completed the acquisition of Candy in 2019, making the Italy-based manufacturer an operation platform for Haier to enter the European market.
Haier will continue to invest in the Europe to enhance its competitiveness in the region and worldwide. Candy's management team, employees, regional infrastructure including R&D centers, business network and manufacturing facilities, as well as Candy's unique design and Italian style will serve as great foundations for Haier's growth globally.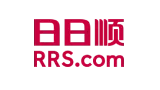 RRS is an integrated service brand under the Haier Group, committed to becoming a leading open platform in the era of the Internet of Things.
RRS is composed of RRS Logistics, RRSJK.com and RRS LeHome. RRS Logistics is a leading brand in heavy cargo logistics, serving as an entrepreneurship platform for sharing & co-creation in the era of the IoT and providing full-chain logistics services to users. RRS LeHome is a leading home service provider dedicated to the construction of smart communities in China. It offers urban scenario-based businesses tailor-made to meet clients' needs of home appliances, housekeeping, convenience service, express delivery, healthy food, child care and elderly care services. RRSJK.com is a rural scenario-based business platform focusing on home health solutions.
(Source: the official website of Haier Group)