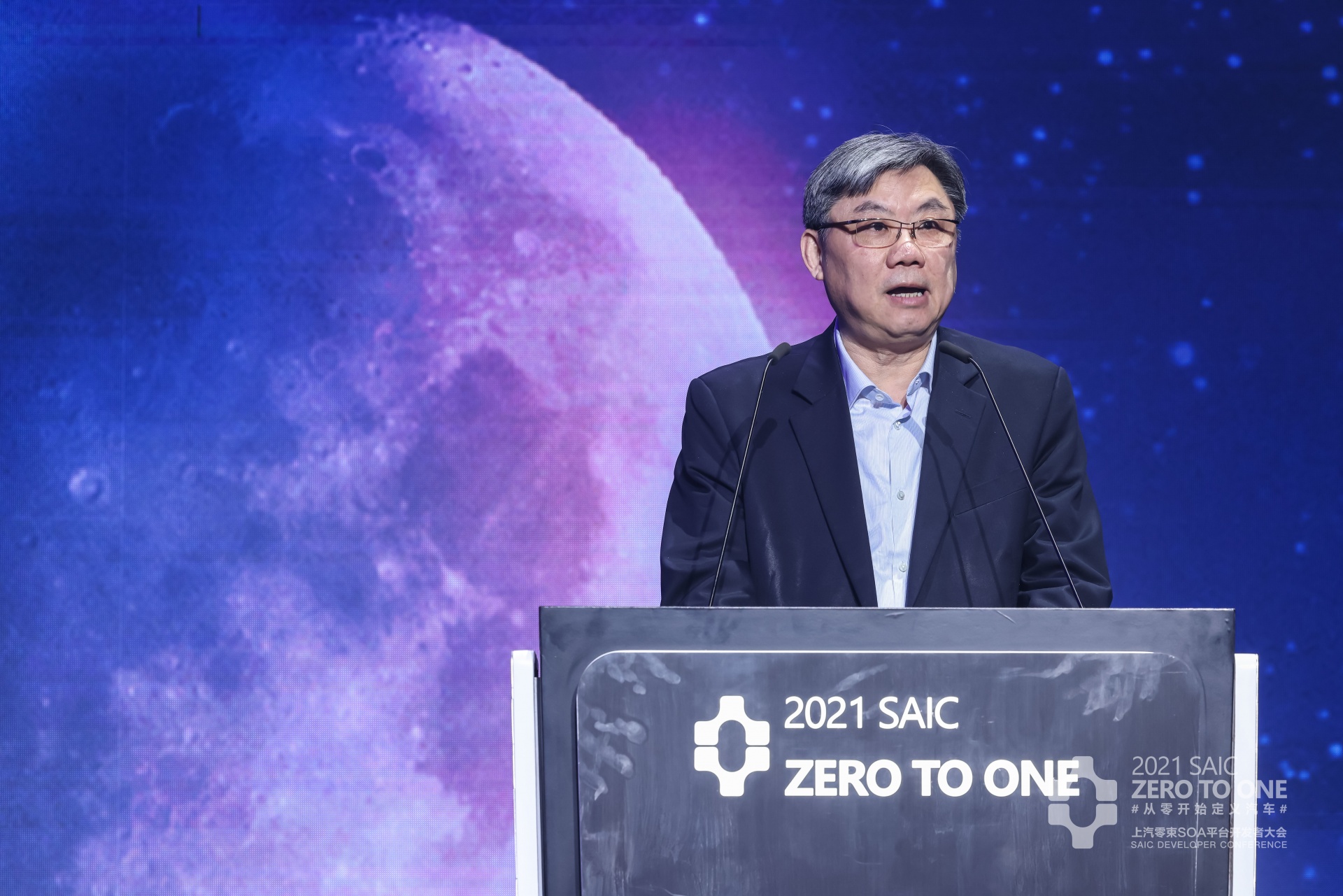 2021-04-09 13:46:01
Silkroad Host
Chen Hong, Chairman of SAIC, is delivering a speech. "First of all, on behalf of SAIC Motors, I would like to extend my sincere appreciation to all of you for being here today, as together we pioneer the new era of intelligent vehicles."

2021-04-09 13:46:40
Silkroad Host
According to Chen, the advent of the automobile in 1886 has not only promoted the great development of various industries in the industrial age, but also significantly changed the way people live, work, socialize and entertainment. It has also shortened the "land-to-land, people-to-people" distance and greatly changed the world. However, with the popularity of automobile, emissions, congestion and accidents have also been criticized. The advent of the Internet in 1969 converged the space among the people and opened the information age. Today, the vigorous development of a new generation of information technology such as big data, cloud computing and artificial intelligence is leading human society into a digital and intelligent era. It has also created important conditions for the automobile industry to break through the development bottleneck, achieve transformation and upgrading, and better meet people's needs for a better life and the needs of social ecological civilization.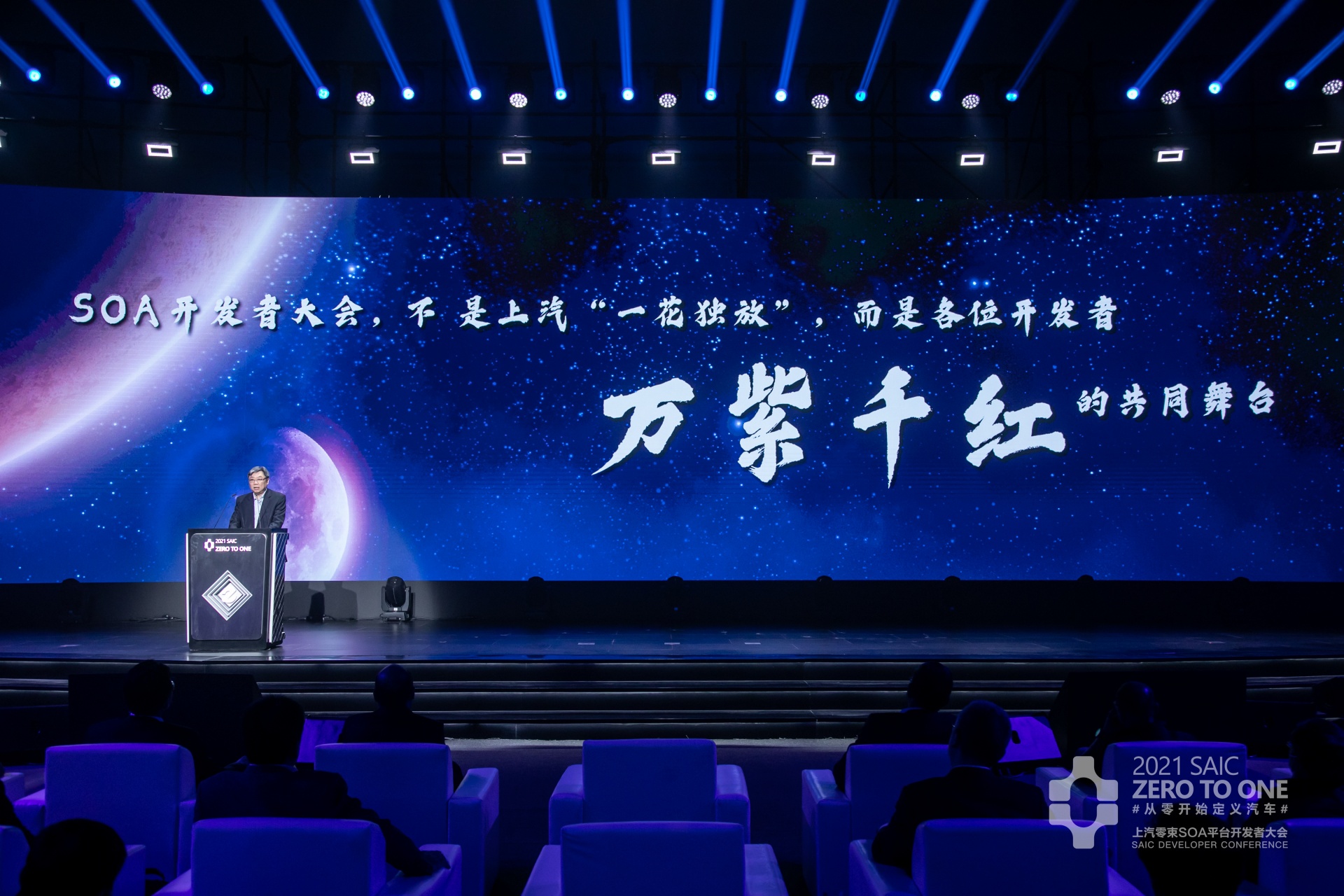 2021-04-09 13:47:59
Silkroad Host
Chen said that at present, the automobile industry is being restructured, with its industrial boundaries being greatly expanded, products and services being redefined, brand-new business models being revealed. The vision of achieving "zero emissions, zero congestion and zero accidents" is also being drawn closer. In the future, automobiles will further profoundly change the way people live, work, socialize and entertainment, and bring unprecedented driving pleasure and travel experience. This is a major change not seen in the automobile industry in a century, a major opportunity not seen in a century, and a major challenge not seen in a century. We need to work together to seize the opportunities and deal with challenges.

2021-04-09 13:49:40
Silkroad Host
Chen noted that from an industrial perspective, this is a new era of shifting driving forces. Our present driving force, marked by electricity and intelligence, is shaping the new arena for the upcoming round of industrial competition. The competition features in technologies such as 5G communications, edge computing automotive chips, high-performance batteries and basic software. SAIC is striving to develop a one-stop "Cloud-Channel-Device" solution as soon as possible. The new-generation smart car, based on central electronic architecture, SOA software platform and other latest techniques, will be available this year and next year, thus marking SAIC's position in the race to achieve intelligent vehicle technology.

2021-04-09 13:51:13
Silkroad Host
Chen pointed out that in terms of products and services, this is a new era characterized by the synergic development of the "hard" and the "soft." Automobiles and digital technology, one hard and the other soft, are by nature distinct, yet they share common attributes that allow interconnection. As the "next generation car" becomes more reality than fiction, software development will lead to new and greater possibilities. Cars, essentially hardware-based products, will instead become intelligent devices, featuring technology that allows them to move, learn and evolve on their own. Automobile-related services will also evolve from traditional after-sales maintenance to a new service concept that can realize software Over-the-Air Technology (OTA) upgrading, enjoy subscription-based personalized services, and link more content ecology through cars. These intelligent vehicles will meet our needs for mobility, business, social communication and entertainment. They will be attractive, user-friendly and capable of incredible technological feats.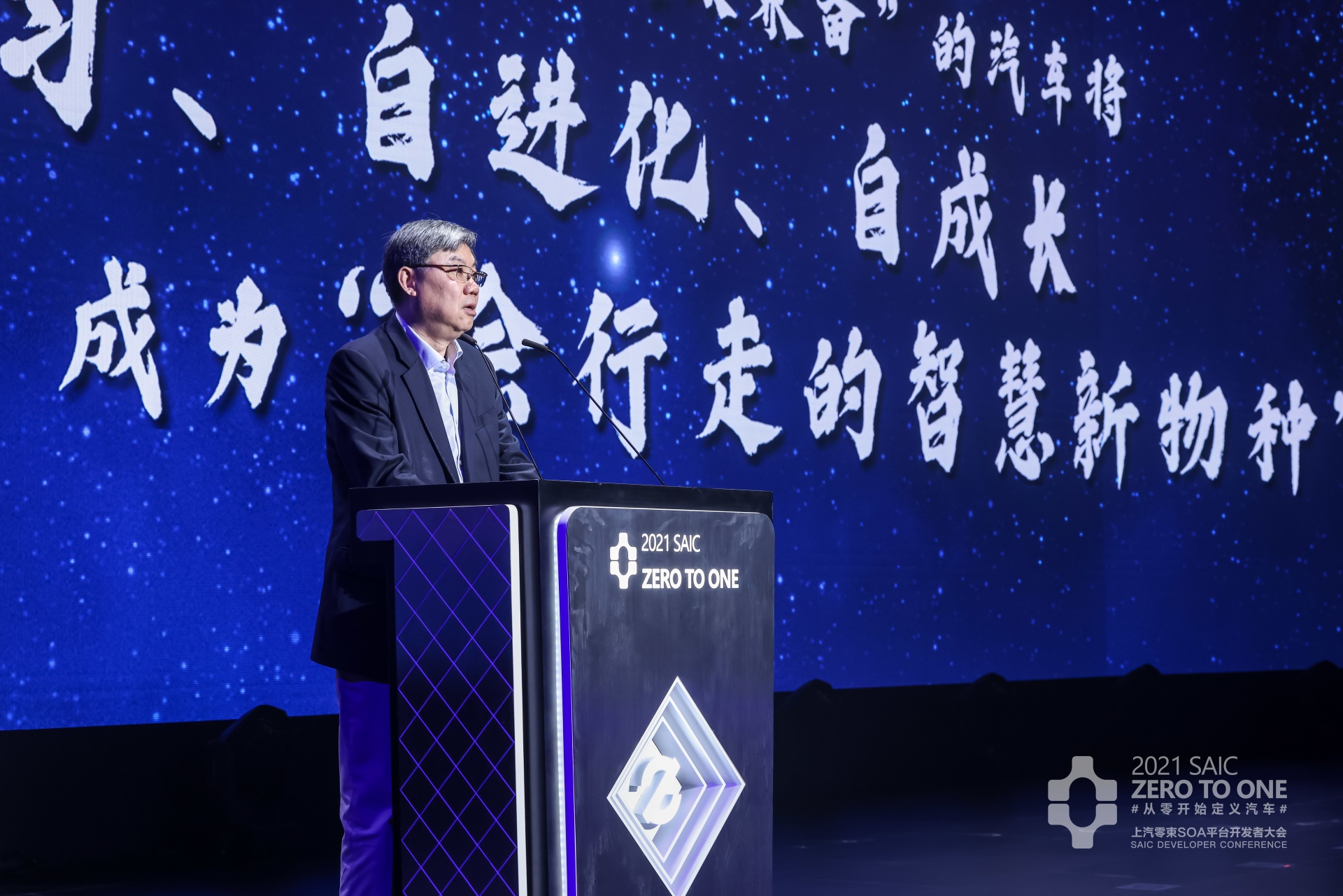 2021-04-09 13:51:28
Silkroad Host
Chen said that commercially, this is a new era of cooperation and mutual benefit. Organization and collaboration propel social and commercial progress. The auto industry in the new era, as a typical example of specialization and collaboration, will continue expanding its boundaries, so as to seek mutual benefits with a greater range of business partners. It is SAIC's honor to have built sound partnerships with so many of you in the fields of automotive-grade chips, software technology, digital marketing and content ecology. Looking toward the future, we welcome more partners to build new and open friendships with us, embrace the business opportunities that the new era holds, and share the abundant fruits of trans-sector synergy.

2021-04-09 13:51:44
Silkroad Host
Chen noted that from a development point of view, this is a new era where the unknown outnumbers the known. The SOA Developers Conference is a showcase not for SAIC alone, but, more importantly, for all of you brilliant developers. Every inch we move ahead together will add up to miles in the long-term development of intelligent automobiles. SAIC will do its best as the convener to provide diverse scenarios, create cooperation opportunities, and offer excellent services. We hope to inspire imagination, explore additional possibilities, and extend our outreach in future exchanges and communication.

2021-04-09 13:53:22
Silkroad Host
Chen said that in this era of centennial opportunities for the automotive industry, let us together draw up a new blueprint, explore new approaches and new possibilities, and lead another reform of the global auto industry.
"May the Conference be a great success. I wish good health and wellbeing to you all. Thank you."

2021-04-09 13:53:44
Silkroad Host
Zu Sijie, Vice President & Chief Engineer of SAIC, is making a speech.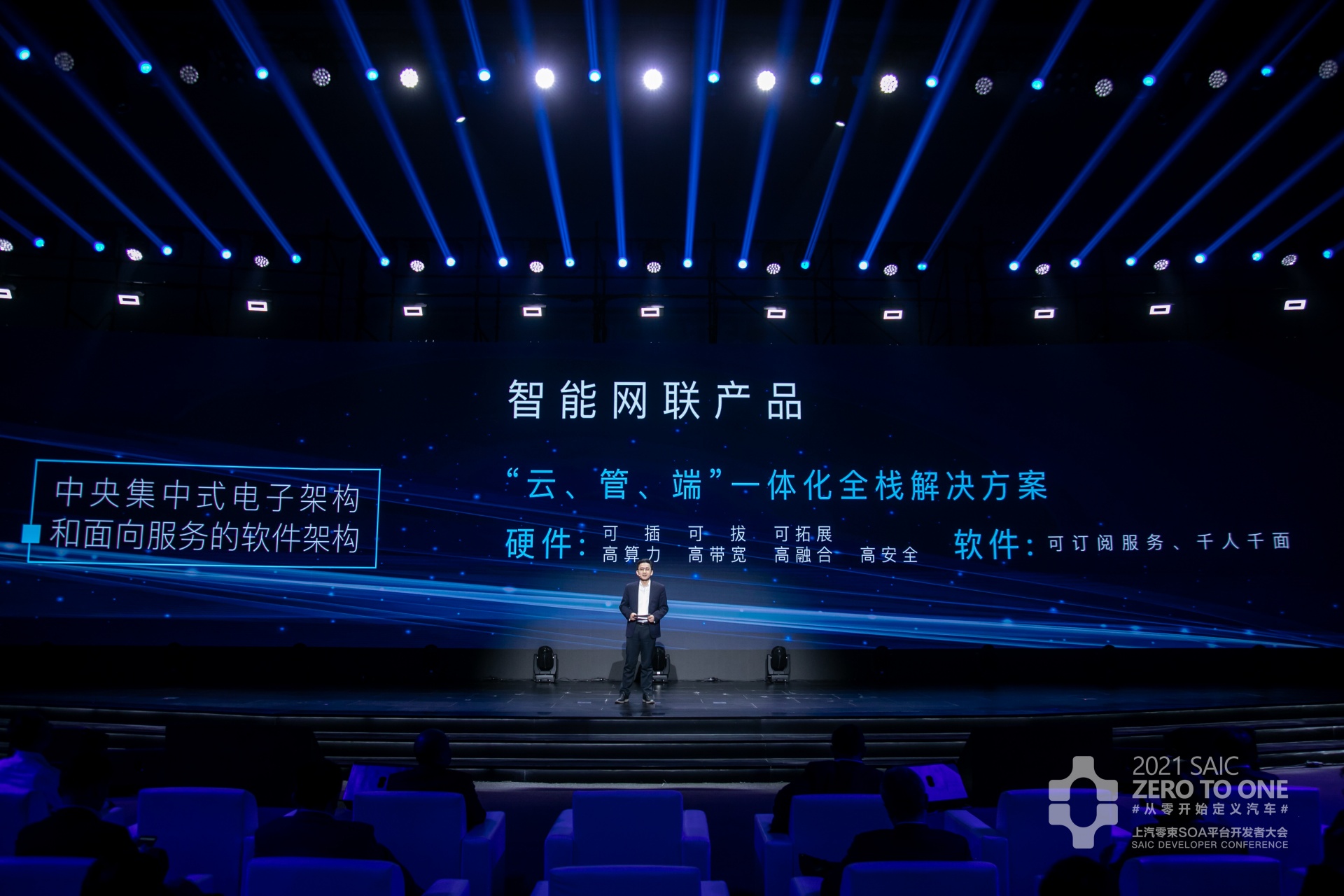 2021-04-09 13:58:46
Silkroad
According to Zu, in the summer of 2016, SAIC and Alibaba jointly launched the "Roewe RX5 Internet Car" at Cloud Town. The greeting of "Hello, Zebra" officially heralded the advent of the "Internet Auto" era. Up to now, SAIC has sold over 2 million Internet-based vehicles, and has also achieved success with similar product models in overseas markets, with more than 120,000 active users. In the five years since then, we have witnessed the remarkable development of technologies such as AI, Big Data and Cloud Computing. The concept of "Internet of Everything" has become a reality, and the automobile industry continues to expand its boundaries. These intelligent vehicles have ushered in a second wave of upgrading and development.
Following this trend, grasping this golden opportunity, creating the momentum and building on its past success, in the upcoming years SAIC Motor will unleash an even stronger internal driving force, further improve its symbiotic research approach, and achieve the transformation to a data-driven and software-defined sci-tech corporation.

2021-04-09 14:11:54
Silkroad
Zu pointed out that SAIC Group's intelligent network centers around customers. It includes three directions, namely the intelligent network products, intelligent network system direction and intelligent network ecological direction. Its five technical capabilities cover software, artificial intelligence, big data, cloud computing and network information security capabilities.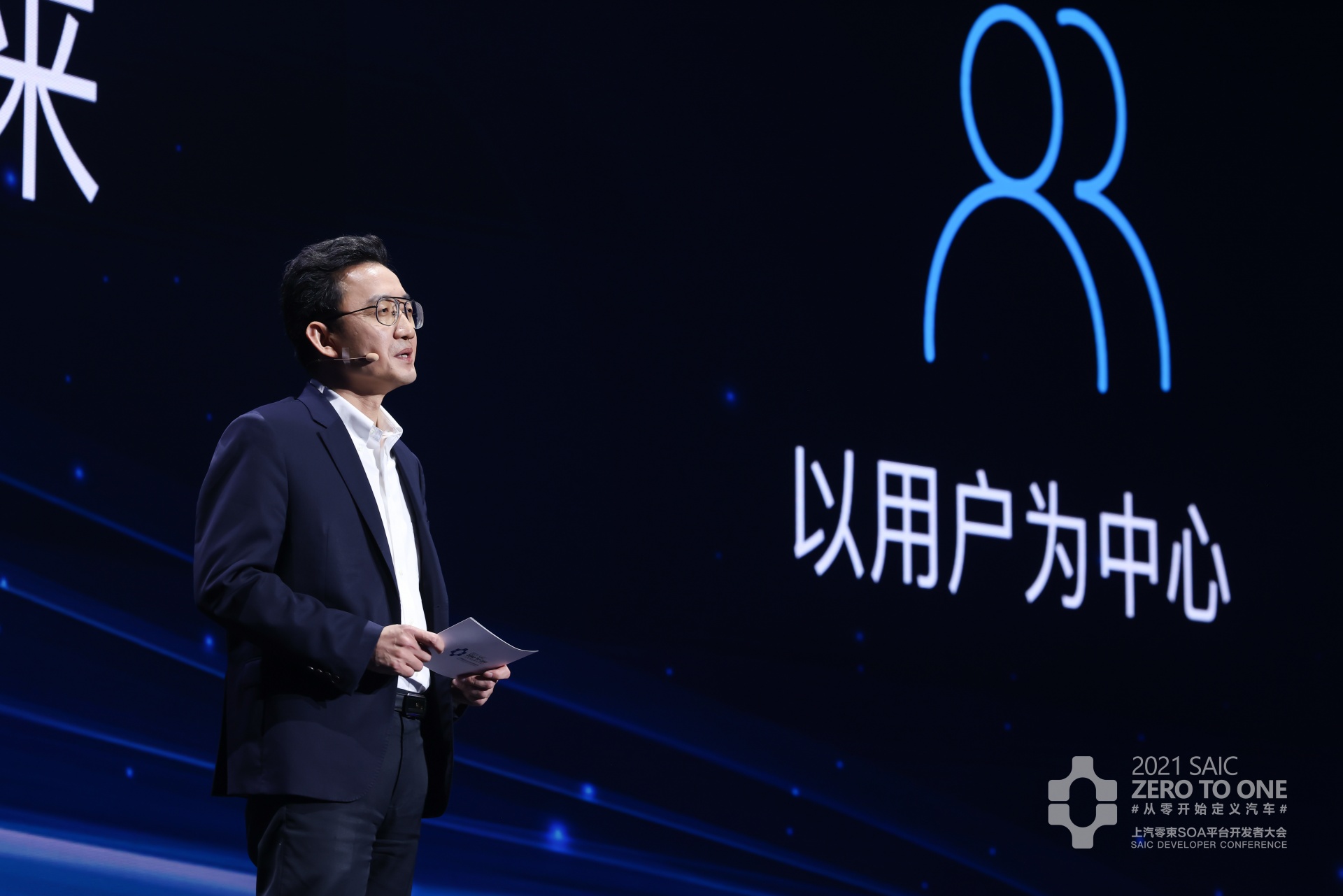 2021-04-09 14:16:17
Silkroad
According to Zu, in terms of the vehicle architecture, SAIC will launch an expandable, upgradeable and replaceable intelligent electric vehicle architecture, covering multiple types and segments of the market including SUVs, MPVs and cars. It realizes the selectable mode from low-power to high-power battery and will adopt the system from the SAIC Energy Conservation Company, which has the characteristics of multi-drive system and long battery life.

2021-04-09 14:18:28
Silkroad
In terms of driving energy architecture, SAIC has intensively cultivated the two technical routes of lithium batteries and fuel cells. Facing a centralized electronic and electrical architecture, SAIC has simultaneously created a scalable, upgradeable, and quick-change E1 and E2 pure electric vehicle architecture. By relying on SAIC's digital smart factory, it has been consolidating the hardware foundation for the development of smart electric vehicles. It can fully benchmark the world-class battery stack products, according to Zu.
As for the centralized electronic architecture and service-oriented software architecture, relying on SAIC Z-ONE, we have created a cloud-pipe-terminal integrated full stack solution, which is pluggable and expandable in terms of the hardware, and boasts characteristics of high computing power, high-bandwidth and high-integration. It can meet people's customized subscription demands.
In the core system, we rely on the innovation platform of SAIC Lianchuang Electronics to incubate the 4I core system platform, which has realized a great leap forward in wire-controlled chassis products in the era of intelligent network connection.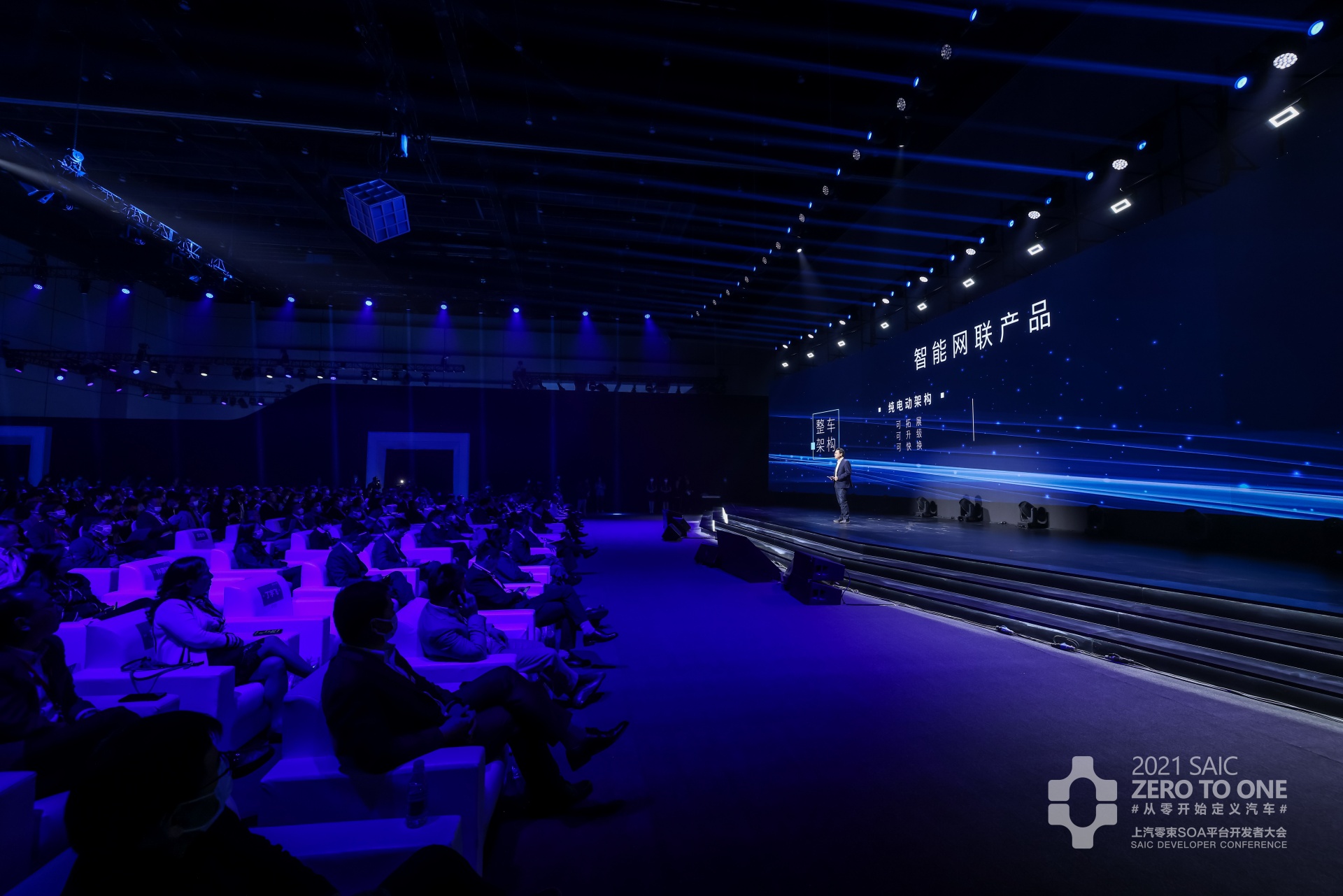 2021-04-09 14:19:21
Silkroad
Zu pointed out that in the traditional automobile era, after the efforts of several generations, we have formed a mature vehicle product research and development process. However, in the era of software-defined automobiles, the complexity and network security brought by software are huge risks.
Zu noted that in the era of intelligent network connection, an increasingly clear industrial ecology has been formed. In the past, we talked about the automobile industry, but now we are about to talk about the automobile industry ecology. Therefore, we must not only form a closer relationship with traditional partners, but also accelerate the expansion of the circle of friends in areas such as integrated circuits, information technology, artificial intelligence, autonomous driving, and Internet software development.
Zu said that in terms of integrated circuits, we have invested in nearly 10 domestic head chip companies such as Horizon Robotics. In the field of autonomous driving, we have formed a close cooperative relationship with Momenta and invested in autonomous driving companies such as AutoX and PlusAI. In terms of information technology, we have teamed up with China Mobile, Huawei, and Shanghai Automobile City to build a 5G transportation demonstration zone. In terms of Internet ecology and network information security, we have formed close strategic partnerships with Alibaba and Tencent. We sincerely invite all present and online developers to work together to build China's intelligent networked ecosystem. SAIC will share its core technology base, share travel application scenarios, and share vehicle data to achieve users and partners.

2021-04-09 14:19:44
Silkroad
Zu said that the "14th Five-Year Plan" period is a critical period for SAIC to transform into a data-driven, software-defined technology company. By 2025, we will invest 300 billion yuan in the field of intelligent electric vehicles to help SAIC successfully achieve transformation and upgrading. SAIC will work with its partners to jointly realize the transformation of intelligent and networked vehicles.

2021-04-09 14:23:08
Silkroad Host
Li said that the name Z-ONE was selected by the coworkers. It means "zero to one, without any constraints." The name Z-ONE also represents the zero and one that appear in binary code.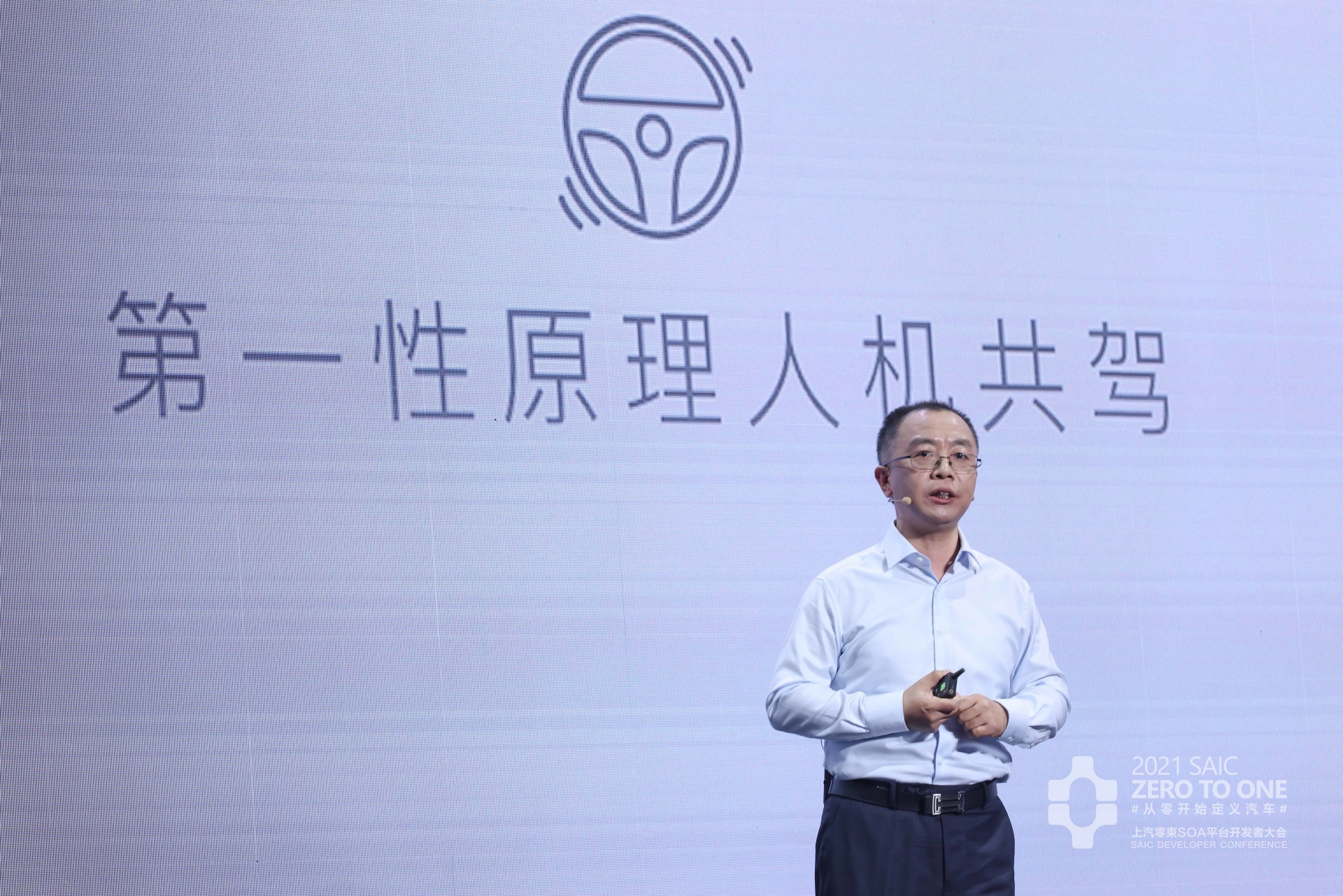 2021-04-09 14:32:21
Silkroad Host
According to Li, Z-One must create sustainable and irreplaceable value for users, that is, to provide a full-stack solution. Secondly, Z-One gathers a group of like-minded people. Because they believe and persevere. No matter how muddy the road ahead is, they still insist. Furthermore, Z-One insists on following the trendto make a difference. It also has three disciplines, that is, tell the truth, do things, and do good things first.

2021-04-09 14:34:53
Silkroad Host
Li officially released the technology brand "Z-ONE Galaxy Full Stack 4+1."

2021-04-09 14:36:28
Silkroad Host
Li gives a detailed introduction to the specific content of the "Z-ONE Galaxy Full Stack 4+1" solution. Li makes the following remarks:
What does "4+1" mean? "4" refers to the four basic technical solutions for smart cars: centralized electronic architecture, SOA software platform, smart car data factory, full-stack OTA and network security solutions. This is our four main basic technologies. "1" refers to an end-to-end intelligent scene service platform.

2021-04-09 14:42:05
Silkroad Host
First, the centralized electronic architecture centers around the central computing unit. Through high-speed communication technology, it connects the smart cabin, smart driving, smart connection and smart terminal devices organically. Remarkable technical characteristics, namely high computing power, high bandwidth, high integration and high security, are the edge intelligent hardware foundation for self-learning, self-growth and self-evolution of smart cars.

2021-04-09 14:43:22
Silkroad Host
Second, the cloud-pipe-terminal integrated SOA software platform is the soul of smart cars. The intelligent control algorithm, sensing device and actuator of the whole vehicle are abstracted into SOA services, and open to third-party developers through a professional integrated development environment. Based on this, developers can freely develop a large number of services and applications, which can be subscribed by users freely.

2021-04-09 14:44:25
Silkroad Host
Third, it represents a full-stack OTA and network security solution, which is the bottom support for software-defined cars. Multiple upgrade technical solutions such as FOTA (Full Hardware Refresh), SOTA (Partial Software Refresh), DOTA (Data Refresh) will be provided, according to the scenarios, so as to realize the sustainable iteration and update of services, software and data throughout the entire vehicle life cycle.

2021-04-09 14:44:51
Silkroad Host
Fourth, it represents the smart car data factory. Based on the IoT technology, it is a digital car running in parallel in the cloud. The large amount of structured and unstructured data generated during the entire life cycle of a car is like the "blood" circulating in the body of a car. The car will become much smarter and more intelligent.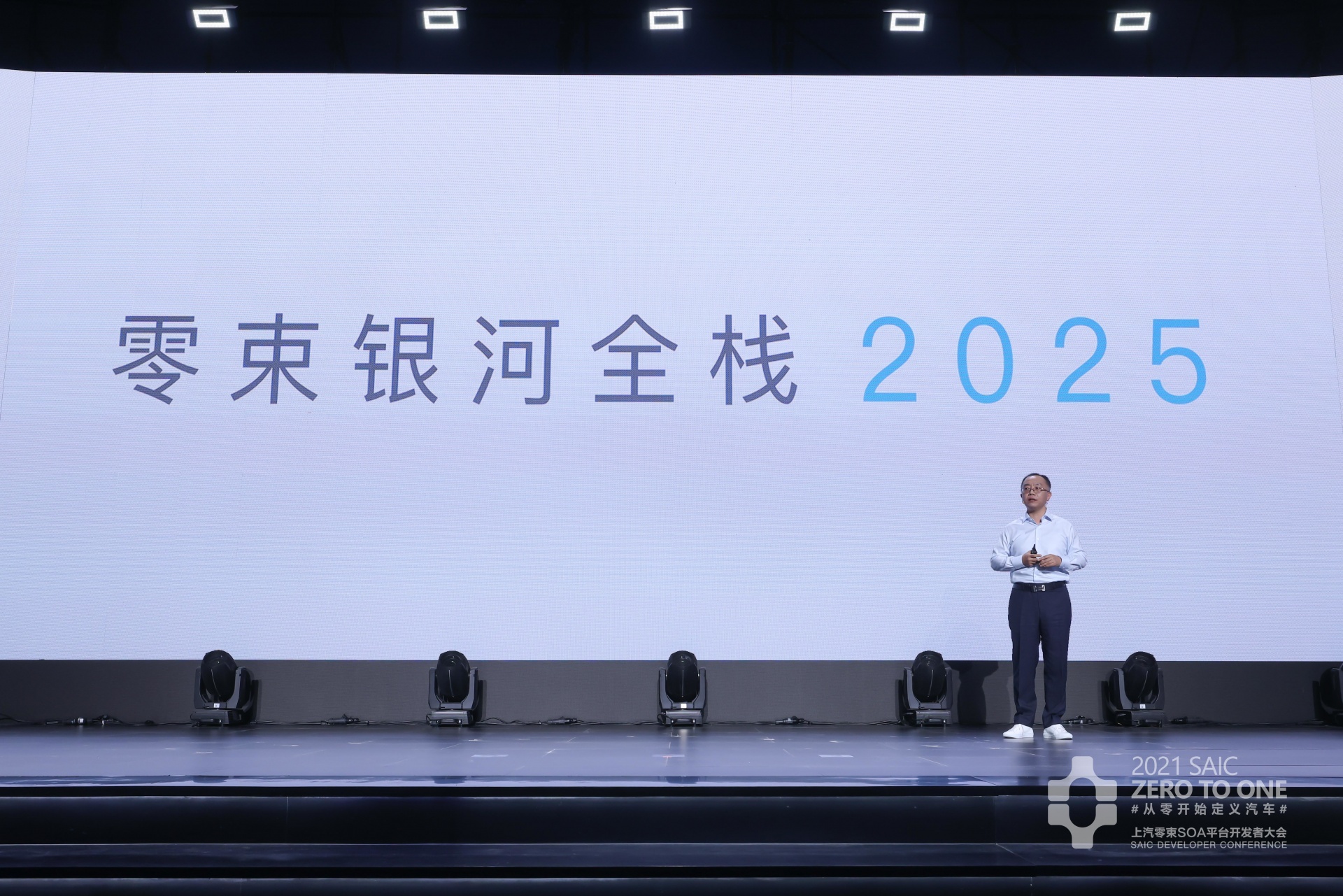 2021-04-09 14:47:43
Silkroad Host
Li said that the Z-ONE Galaxy Full Stack 2025 will be launched in the second half of the year.
According to Li, the electronic architecture will be further centralized, and the central computing unit, smart cockpit, smart driving and smart interconnection domains will be concentrated to become the two main on-board computers. The backbone communication bandwidth will be expanded to Gigabit or even 10 Gigabit. The narrowly defined operating system will be upgraded from a heterogeneous operating system to a homogeneous operating system. The smart car data factory will fully realize the digital twin mirroring, continue to consolidate the smart car network security protection system, and accelerate the self-learning, self-growth and self-evolution of the smart cars.

2021-04-09 14:56:47
Silkroad Host
Meng said that when it comes to software, "SOA" will be mentioned. He talked about the definition of the software-defined car.

2021-04-09 15:02:00
Silkroad Host
According to Meng, with reference to Marx's production relationship model, it can be seen that hardware provides computing power; software provides services. Data generated by software and hardware and then processed through AI can have numerous intelligent applications. Therefore, software is a service-style production relationship.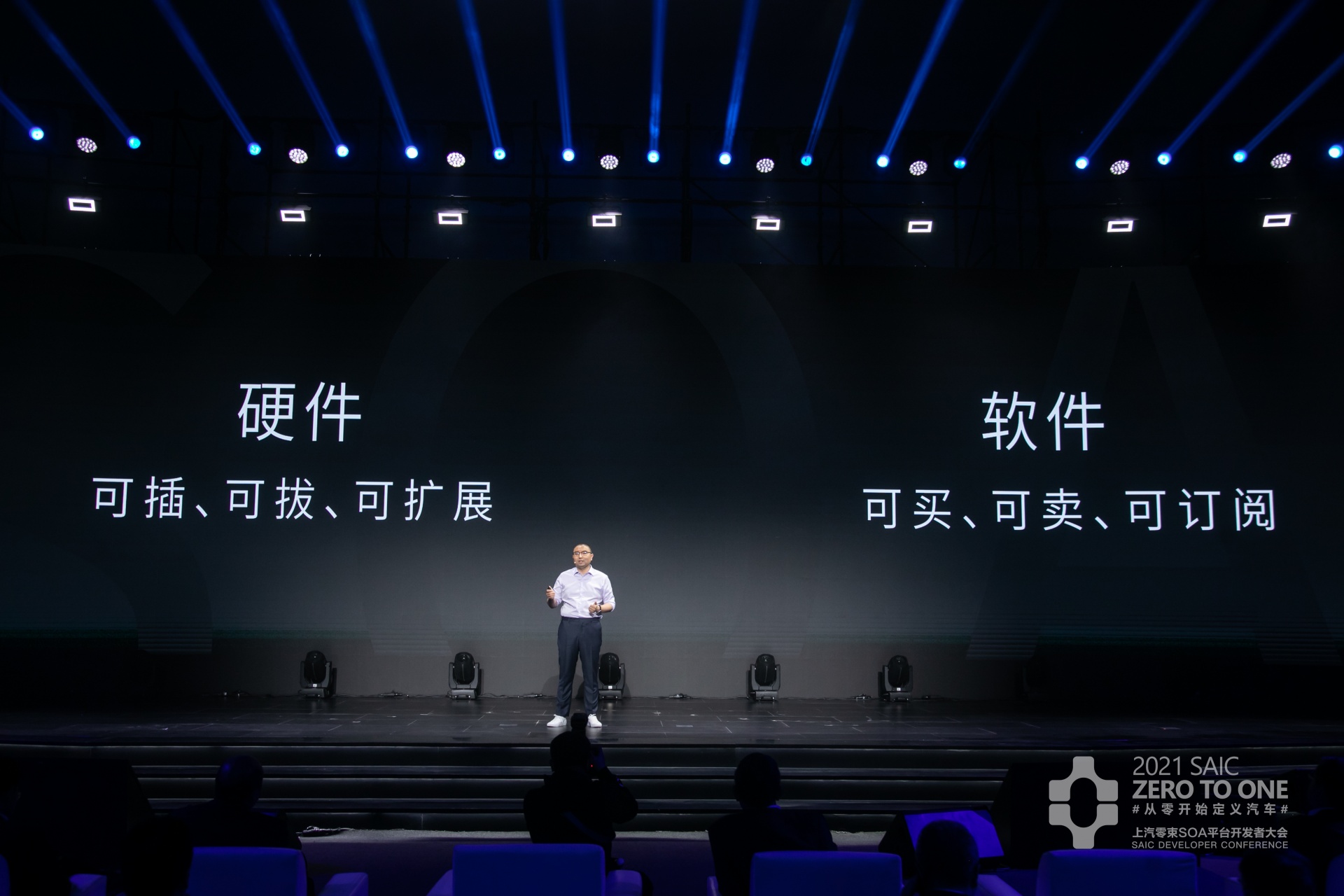 2021-04-09 15:07:17
Silkroad Host
Meng talked about the Z-ONE Galaxy cloud-pipe-end integrated SOA software developer platform. It uses the SOA to abstract the hardware and general software modules of the vehicle into atomic services, and aggregate them into an SOA software platform. On this basis, Z-ONE has built a developer platform, providing IDE integrated development environment and standardized services interface which is fully open to developers. Each user is both a user and a developer, a service provider and a consumer.

2021-04-09 15:10:09
Silkroad Host
Meng mentioned the characteristics of the SOA software platform. Meng made the following remarks:
Full digitalization: All of the underlying hardware capabilities of vehicles are abstracted, and fully digitalized through IP abstraction. Through it, we can access each sensor of a vehicle on the other side of the planet, simply by means of an IP address.
Full services: SOA is an atomization package, imagining LEGO blocks. Using SOA, vehicles can be assembled like these blocks in a free and flexible manner.
Full standardization: On the basis of hardware digitization and software services, we achieve full standardization of interfaces. It is compatible with all mainstream operating systems. We also provide standardized APIs.
Full integration: SOA integrates intelligent driving, intelligent cabin and intelligent computing and intelligent connection.
Full intelligence: We deploy SOA edge computing framework and cloud computing framework in the car, and build a "car-cloud collaborative computing" platform.

2021-04-09 15:21:16
Silkroad Host
According to Meng, the smart car itself is a gold mine. SOA software services are like atomic ore. The developer platform is like a mining tool. The developed application is the diamond, and the APP Store is the diamond mall.

2021-04-09 15:29:30
Silkroad Host
According to Meng, the SOA software platform has opened a total of 680 car-end services, 980 cloud services, and 260 AI frameworks, totaling 1,900 items, covering 8 categories such as Sensor Service Kit and Functional Service Kit.
Mining tools are also provided: ordinary users can use Z-ONE Maker to instantly define their favorite scenes through simple graphical drag and drop on the mobile terminal, and get on the car with one click. Geek developers can use Z-ONE Studio Lite, based on the light application framework, quickly develops software and releases it with one click. Professional developers such as OEMs and suppliers can use Z-ONE Studio, which is a set of professional IDE tools. It can be combined with rich platform function components for in-depth application development.

2021-04-09 15:35:06
Silkroad Host
Meng said that in order to facilitate the rapid test and verification of the application, the Z-ONE TE test environment kit is provided. It has a Digital Car running in the cloud, a Remote Lab virtual simulation laboratory and a Reference Car. Just like a reference machine and reference board for mobile phone chip development, the SOA provides developers with a smart reference car.
Regarding how to sell the unearthed diamonds, the "diamond mall" is provided. Everyone can upload/download the developed applications and intelligent scenarios anytime, anywhere, and sell them in cash. This is a business model "we" explore together.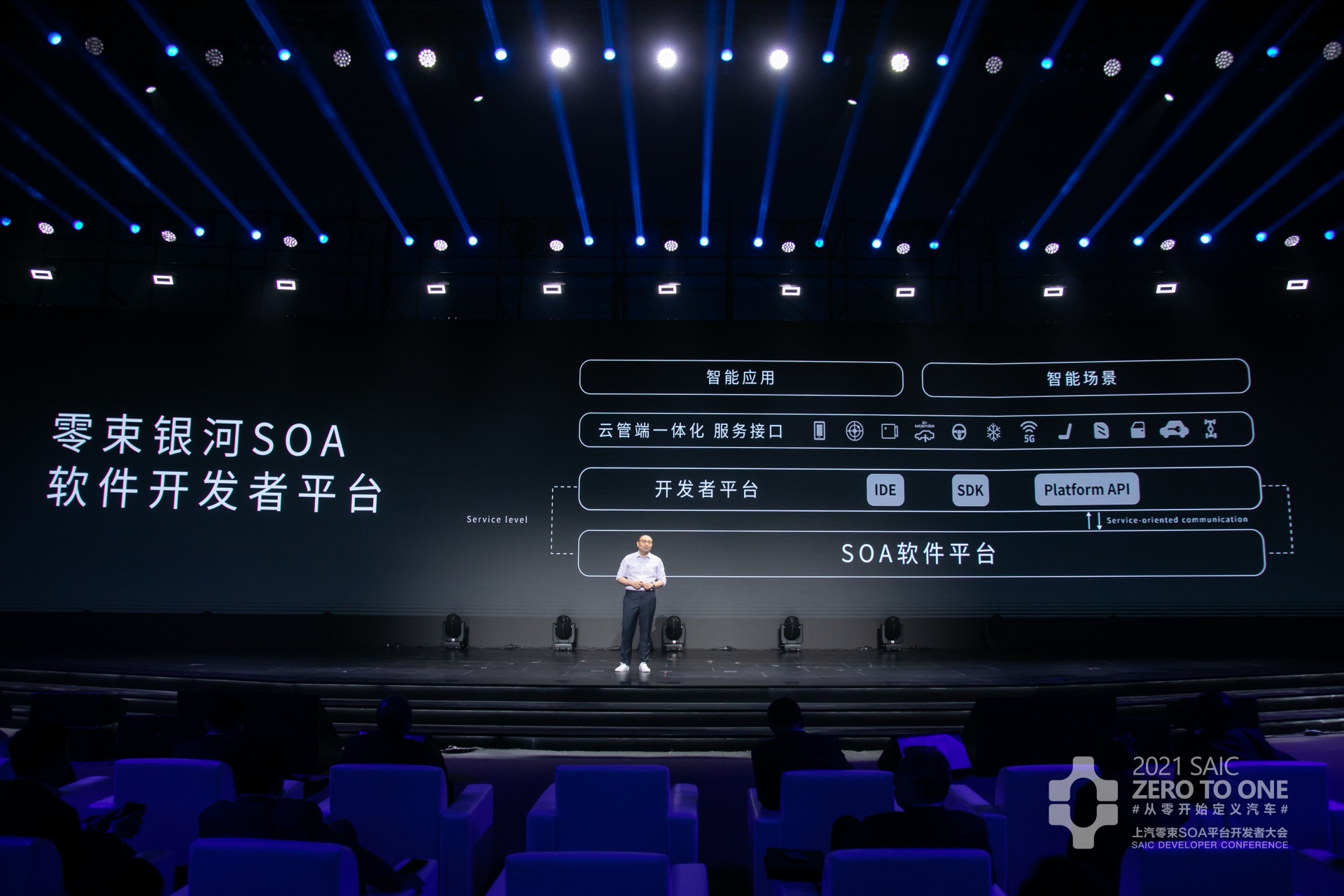 2021-04-09 15:45:30
Silkroad Host
Meng officially announced the release of the Beta version of Z-ONE Galaxy SOA Developer Platform and the developer's official website.

2021-04-09 15:49:55
Silkroad Host
Meng said that "next year, the SOA software developer platform will be carried on the IM Motors."

2021-04-09 16:12:11
Silkroad Host
Liu Tao, Co-CEO of IM Motors, makes a speech.
According to Liu, all consumers are in a new era, the eve of the explosion of the artificial intelligence era. The density and frequency of data used by users from the user end is getting higher and higher. Intelligent algorithms have truly become the core driving force for enterprise innovation and development.

2021-04-09 16:17:02
Silkroad Host
Liu said that the SAIC's SOA software platform is the core infrastructure for realizing the brand concept of IM Motors. For the traditional enterprise or the new comers, they both have the ability to reach the lowest-level function matrix of the car for the first time in history, which will bring users the "atomic" intelligent experience full of imagination.

2021-04-09 16:22:32
Silkroad Host
According to Liu, the SOA software architecture is applied to the automotive industry for the first time. It is a huge advancement in the development concept. From the B-side point of view, SOA software platform can make scene-based new function development truly agile and iterative. From the C-end point of view, the SOA software platform allows users to choose what they need, and easily realize the personalized function.
The automobile promotes the progress of human civilization. The automobile is born for "freedom". It was really the "machine that changed the world". But as time goes by, cars also bring the users some "troubles". The complicated car maintenance makes owning a car a burden. People spend more and more time in the car, but the things that can be done in the car have not changed. The SOA software platform can help return the original intention of freedom to users.

2021-04-09 16:23:46
Silkroad Host
Liu gave an example to show the value of the SOA software platform.

2021-04-09 16:34:47
Silkroad Host
According to Liu, IM Motors can pre-make a series of scene functions for the users. After a stage of getting along, IM Motors can learn more about you, and more functions will be activated, especially the autopilot function. For example, when couples travel on weekends, as IM Motors has deeply interpreted China's traffic scenes and driving habits, and integrated the world's most advanced system architecture and software algorithm automation iterative closed-loop platform, it can create the autonomous driving experience beyond Tesla for the couples. IM Motors has created the world's first door-to-door automatic driving capability that spans the entire city and all scenes for users, to free your hands during driving.

2021-04-09 16:42:18
Silkroad Host
Liu further elaborated on the scenarios of the IM Motors with the SOA software platform.
He noted that IM Motors will have the ability to actively think for you, and often provide you with small surprises that exceed expectations. For example, when a family travels, after recognizing that a child gets in the car, it will adjust to the family care mode, and the air conditioner temperature and even the wind direction will be adjusted. When the car arrives at the airport, it will take the initiative to push the map of the parking lot, recommend parking lot, and automatically park the car for you. It can actively call the camera to record your parking floor and parking lot number.

2021-04-09 16:45:21
Silkroad Host
Liu pointed out that SOA is the basis for the realization of the deep intelligence of the entire vehicle in the future. Every voice command, every shooting, and every takeover of smart driving will generate a large amount of user data, which will drive the car to become more intelligent and enhance the value of the SOA software platform. Every user is the most important co-creation developer. This is what the entire vehicle should look like when user data is empowered in the era of intelligence.

2021-04-09 16:49:37
Silkroad Host
Based on the above, IM Motors has initiated the world's first user data rights plan to make the user's car more valuable. Smart cars made on the SOA software platform should not only pay attention to the identity labels given to users by the cars, but also focus on the actual car experience value for the users, namely, freedom, according to Liu.

2021-04-09 16:51:25
Silkroad Host
Yang Xiaodong, vice President of SAIC, general manager of its Passenger Vehicle Branch and director of its technology center, makes a speech.

2021-04-09 16:56:12
Silkroad Host
Yang talked about the R brand of SAIC. He said that since the birth of the brand in August 2020, the SAIC has deeply injected the genes of the brand with the mission of "users as partners and travel as service". In more than 200 days, from 0 to 1, the R brand has built a new retail service system that connects online and offline services with users as the core. In the near future, R-Space, a famous location on the banks of the Huangpu River, will also tour around the country and work with users to deepen the emotional bond between the brand and users.

2021-04-09 16:57:27
Silkroad Host
According to Yang, the self-developed full-stack solution developed by SAIC marks its attempt to make users' imagination of the smart travel in the future come true. It includes a central integrated electronic architecture, an integrated cloud-pipe-channel SOA software platform and core technologies.

2021-04-09 16:59:12
Silkroad Host
Yang said that if the central integrated electronic architecture is the skeleton of a smart car, the cloud-pipe-end integrated SOA software platform is the brain of the smart car, and data is the flowing fresh blood. The data factory can continue to tap the value of data, feed back the algorithm model, and empower intelligent vehicles to continue evolving and upgrade users' experience.

2021-04-09 17:00:12
Silkroad Host
R-TECH, together with the full-stack self-developed super model algorithm and closed-loop data, has raised the technical level of smart driving to a whole new level, said Yang.
Host and Guest
Silkroad